213-375-3775
FREE CONSULTATIONS

LOS ANGELES CRIMINAL DEFENSE ATTORNEY EXPLAINS YOUR CONSTITUTIONAL RIGHTS
KNOW YOUR RIGHTS!


Los Angeles Criminal Defense Attorney

When you're arrested, the other side has a tremendous advantage from the start. Police officers are trained in the law and know how to use your fear, nerves and uncertainty against you. Knowing and asserting your rights during a police encounter can be the difference between winning your case and losing. Be equipped to handle yourself before it is too late. The information contained on this page is not legal advice, but an opinion formed based on years of experience as a Los Angeles Criminal Defense Attorney.

It is important that you never volunteer information or evidence that can be used against you. You should always consult with a criminal defense attorney before agreeing to speak with law enforcement or permitting any warrantless searches. Los Angeles, Orange County and Ventura County have some of the toughest law enforcement and DUI enforcement in the state. In Southern California, it is important that you know how to assert your rights against the

LA County Sheriff's Department

,

LAPD

,

California Highway Patrol

, and other local police agencies.

The one thing you must remember is that police are allowed to, and often will lie to you! Their goal is to achieve your compliance. As a criminal defense lawyer, my goal is to teach you their tricks and quip you to better handle yourself during a police encounter. You have Fourth and Fifth Amendment rights, and police want to trick you into giving up these rights. Police are trained to use your eagerness to get out of a negative situation (a police encounter) to your disadvantage. These are some examples of police trick tactics:

1) Norm of Reciprocity - Here, the police are trying to convince you that if you give them what they want (a confession or permission to search), they will give you what you want (to be let go). When we sit back and think about this, it makes no sense. Why would the police want you to confess only to let you go? Police cannot promise outcomes, but they may, can, and will lie to you. Your statements WILL be used against you and permitting a search waives your valuable privacy rights.

2) Commands that should be requests - Police officers cannot force you to do a field sobriety test or answer their questions, but they are trained to use commanding language and tone, making it seem as though you have no choice but to obey an order. Just because a police officer says "I'm going to need you to answer some questions" does not mean that your Fifth Amendment right to remain silent disappears.

3) Big Request/Small Request - In some situations, the police may attempt to make a request seem more reasonable by first asking something unreasonable. For example, if a police officer asks you to come into the police station to make a statement and you refuse, the officer may ask you to make a statement on the scene. You should still use your 5th Amendment right to remain silent.

4) Fear/Intimidation - Being pulled over or confronted by a police officer is a scary experience. They're heavily armed and there have been enough incidents of police brutality (even against the innocent) to make police scary, even to the innocent. Their cars, uniforms and training are all designed to project intimidation. Stay calm during a police encounter. Take careful steps to ensure the officers that you are not a threat, but be sure to calmly and confidently assert your rights. Don't fall into their traps.

The Fifth Amendment protects your right against self-incrimination. Remember, when the police read you your Miranda rights, it's time to stop talking. You've undoubtedly heard the "you have the right to remain silent..." speech on TV or in real life, but what the cops won't tell you is that you should exercise this right. They're never going to use your statements to help you, and your silence cannot be used against you. You have a right to remain silent. Use it. You have a right to a lawyer. Use it.

When you're pulled over, statements you make during the traffic stop are admissible without a Miranda warning! If an officer asks you "do you know why I pulled you over?," they are really asking you to give up your Fifth Amendment right NOT to answer that question.

The Fourth Amendment gives us the right to be free from unreasonable searches and seizures. It's amazing how many people consent to searches without even knowing it. Make your objection to a search known by saying "I don't consent to any searches." They may search anyway, and the search may be supported by probable cause, but if you consent, your attorney can't argue that the police lacked probable cause. Also, police must have reasonable suspicion to detain you! Ask if you are free to leave. If they say "yes", leave! If they say "no" Ask to speak with your Los Angeles criminal defense attorney or DUI lawyer.

If you're pulled over or stopped at a checkpoint and suspected of DUI, an officer might ask you to blow into a dinky little hand held machine that inaccurately determines how intoxicated you are. You do not need to consent to this step. Nor are you required to comply with any field sobriety tests designed for you to fail. Only if you're arrested are you required to blow into the station's breathalyzer machine. If asked whether you've been drinking, you do not need to answer. Instead, respond with a question of your own ("Are you accusing me of something?") and politely let the officer know that you will not cooperate with his investigation against you. If you feel like the police are accusing you, they are. Have your lawyer assert your rights and fight for you.

Law enforcement officers in Los Angeles (

LAPD

,

LA County Sheriff's Department

,

California Highway Patrol

, local law enforcement agencies) are notoriously aggressive in their enforcement of DUI and other crimes. If you have been arrested or charged with a crime in Los Angeles, you need a skilled, passionate Los Angeles Criminal Defense Attorney on your side to assert your important constitutional rights and defenses.

Please feel free to call 213-375-3775 or 323-803-4352 or e-mail

Nicholas.Loncar@iDefendLosAngeles.com

with any specific legal questions for a Los Angeles Criminal Defense Attorney.

Free Consultations

.

By

Nicholas Loncar

---




"This lawyer is worth every cent. He is very down to earth and doesn't talk down to you. He listens to what you have to say and always got back to me very quickly if I had a question. He was really prepared, remembered even small details about my case and got my most serious charge dropped. Hated the prosecutor more than I did"
-a Criminal Defense Client
HOME

|

ATTORNEY PROFILE

|


PRACTICE AREAS

|


KNOW YOUR RIGHTS

|


BLOG

|

CONTACT

|

PASSION AND PERSONAL SERVICE The Law Offices of Nicholas Loncar, located on Wilshire Boulevard in Los Angeles, provide tenacious, passionate and affordable criminal defense to clients throughout Southern California. If you're facing criminal charges or are under investigation, contact our office today for a free consultation.LOS ANGELES CRIMINAL DEFENSE ATTORNEY AND DUI LAWYERNICHOLAS LONCAR
LOS ANGELES CRIMINAL DEFENSE LAWYER
UNDERSTANDING THE COURT PROCESS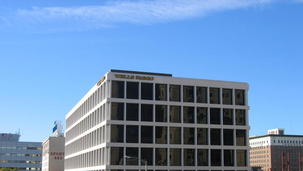 Los Angeles Criminal Lawyer
For most criminal cases in California, whether a misdemeanor or felony, your first court date is known as an "arraignment." At this stage, no evidence will need to be presented. Essentially, an arraignment is just a formal entry of a plea of "guilty" or "not guilty" to the charges. In an effort to dispose of cases more quickly, prosecutors often make a plea bargain offer on this date. Additionally, discovery (the police reports and other evidence that the government has in the case) will be provided to your criminal defense attorney attorney on that date.
A good Los Angeles criminal defense attorney uses the time in between the arraignment and the first pretrial conference to evaluate the case, review the defenses, and assess the strength of possible motions to suppress. This is also a good time to begin or continue negotiations with the prosecuting attorney. The next court date in your criminal case will likely be a pretrial conference.
The pretrial conference gives the defense attorney and prosecutor a chance to discuss the case, exchange information, and attempt to work out a mutually agreeable disposition.
Felony cases proceed to a preliminary hearing next, while misdemeanor cases do not get a preliminary hearing. The preliminary hearing is like a mini trial. The government will put forward the evidence it has in order to justify the charges filed against the defendant. The government has a much lower burden at the preliminary hearing, but some charges can be dismissed at this stage. Moreover, it is important
to gather information from the witnesses who testify and to lock in their testimony. After preliminary hearing, cases continue to move toward trial, but trial will still be months away. Plea negotiations continue all the way up until trial and sometimes even during trial.
At trial, the government has the highest burden our courts employ and must prove each element of each crime beyond a reasonable doubt. Twelve jurors will decide, after hearing all of the evidence and argument from attorneys, whether the government has met this steep burden. The jury will reach a verdict of guilty or not guilty. Your criminal defense attorney will have to explain to the jury what this high burden means, and argue that the government has failed to meet it.
Upon a not guilty verdict or dismissal, there will not be any sentence.
With a guilty plea or verdict, the final stage of the case will be sentencing. Sentences depend on the facts of the case, the charges, the defendant's priors, and a good criminal defense attorney will know how to best present the case.
This is a complicated process and is best navigated with the assistance of a skilled Los Angeles criminal defense attorney.
Please feel free to call 323.803.4352 or e-mail
Nicholas.Loncar@iDefendLosAngeles.com
with any specific legal questions. If you are in custody, call us toll free at 888.200.9454. With experience in courthouses across Los Angeles, Long Beach, San Bernardino, Riverside, San Diego and Orange County, our office is familiar with how to handle your Southern California criminal case. Find more information at the
LA Superior Court
or call for a
free consultation
with a
Los Angeles Criminal Defense Attorney
.
---
The Constitution guarantees important freedoms, including the right to be free from unreasonable search and seizure, the right against self-incrimination and the right to counsel. Knowing and asserting your rights during a police encounter is an important first step. Having the best attorney you can get to assert your rights in court can get a case against you dismissed or evidence against you thrown out. If you are facing criminal charges in Los Angeles, you need a knowledgeable, passionate and aggressive lawyer to fight for you and protect your rights. Call the Law Offices of Nicholas Loncar now for a Free Consultation. 213-375-3775.


---
Law Offices of Nicholas Loncar

1200 Wilshire Blvd

Los Angeles

,

CA

90017

Phone:

213-375-3775

URL of Map
---
"Distrust all in whom the impulse to punish is powerful."
-Friedrich Nietzsche
LEGAL DISCLAIMER:
The information above is attorney advertisement and is provided for informational purposes only. This site and its
contents do not provide any legal advice nor does receipt of this information create an attorney-client relationship.
© 2017 by the Law Offices of Nicholas M. Loncar. All rights reserved.
Sitemap